Last Sunday 2020-07-19, the first mission of United Arab Emirates to Mars, known as Emirates Mars Mission "Hope probe" launched from Tanegashima, Japan. This probe is expect to reach Mars in approximately 200 days and study its atmosphere over the course of two years. The scientific instruments onboard the probe are a digital camera, an infrared spectrometer, and an ultraviolet spectrometer.
Shortly after launch, several Amateur radio operators and Amateur spacecraft trackers received signals from the X-band beacon of the Hope probe at 8402.655 MHz and posted reports on Twitter, such as Paul Marsh M0EYT, Ferrucio IW1DTU, Edgar Kaiser DF2MZ, and others. Since the spacecraft was still near Earth, its signal was so strong that a data modulation with a main lobe of approximately 20kHz wide and several sidelobes could easily be seen in the spectrum, which is shown below.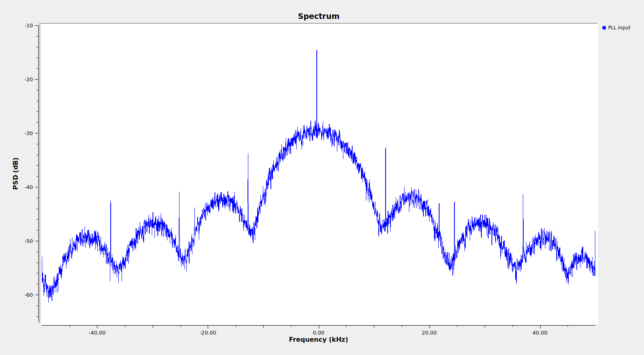 Paul has been quite kind to send me a recording that he made with his station on 2019-07-19 at 23:29 UTC and I have been decoding the data in GNU Radio and looking at the frames. The recording can be downloaded here (193MB). It is an int16 IQ recording at 99998 samples per second. This post is an account of my results.