I have already spoken about the Moonbounce signal from DSLWP-B that was received in Dwingeloo on 2018-10-07. I have matched it against the Doppler predictions and cross-correlated it against the direct signal. Since the reflected signal presented a high Doppler spread, decoding the GMSK data from the reflected signal would be very difficult or impossible.
On the other hand, JT4G is a digital mode designed for Earth-Moon-Earth microwave communications, so it is tolerant to high Doppler spreads. However, the reflections of the B0 transmitter at 435.4MHz, which contained the JT4G transmissions, were very weak, so I had not attempted to decode the JT4G Moonbounce signal.
On 2018-10-19, the Moonbounce signal from DSLWP-B was again visible in Dwingeloo's recordings. I have used the 2018-10-19T17:53:35 435.4MHz recording and managed to decode the Moonbounce signal of one out of the five JT4G transmissions that appear in the recording.
To extract the data from the recording to WAV files that can be read by WSJT-X, I have used the following Jupyter notebook. Then I have used WSJT-X version 2.0.0-rc3 to try to decode the Moonbounce signal. Since the JT4 decoder only decodes a single signal at the selected frequency, it is enough to select the frequency of the Moonbounce signal in WSJT-X. The direct signal will not be decoded, even though it is also present in the WAV file.
The only transmission that I have managed to decode was made at 18:11 UTC. The two screenshots below show WSJT-X decoding the WAV file extracted from the recording.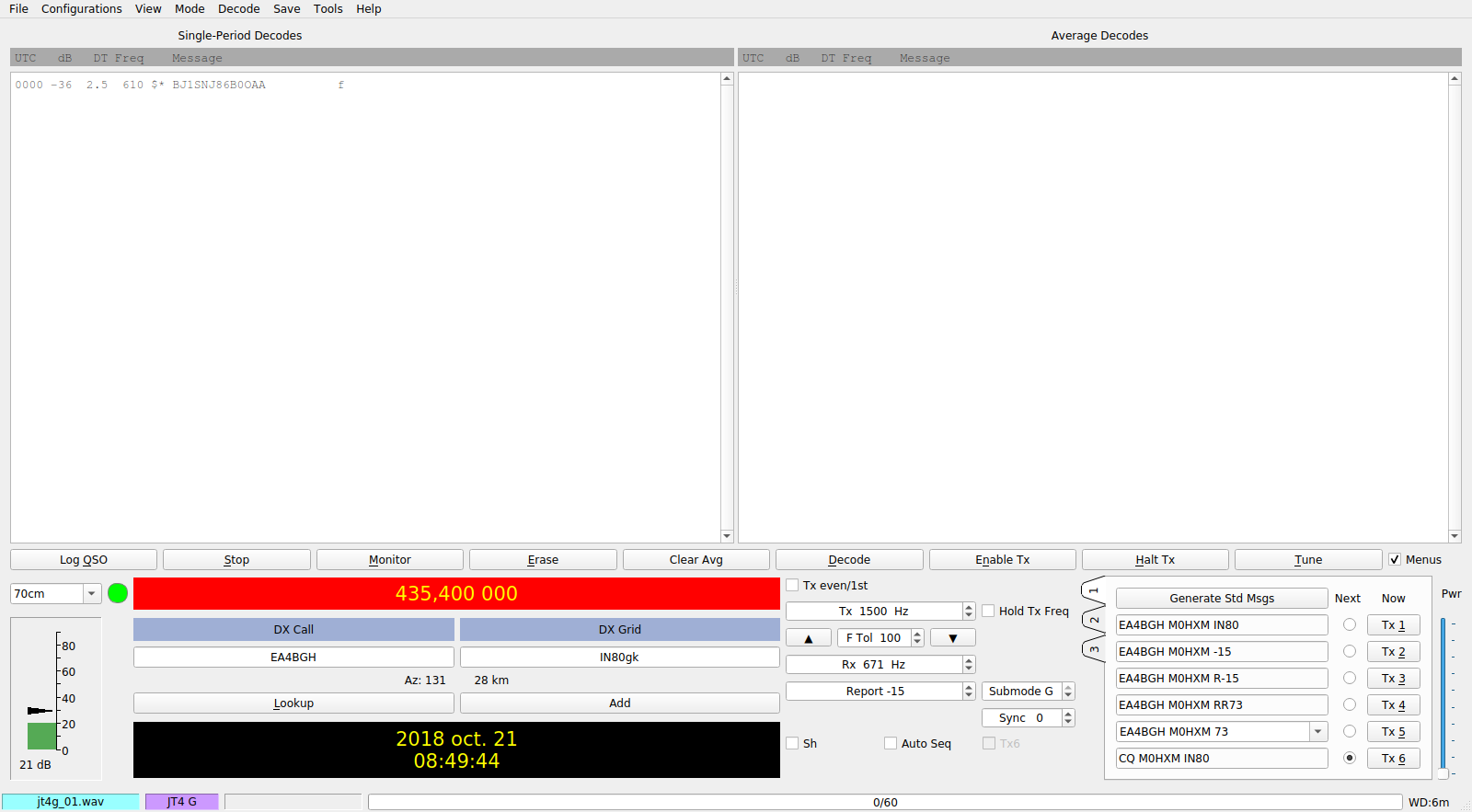 Note the direct signal with a lowest tone at 1800Hz. The reflected signal is very faint, with a lowest tone at 700Hz. The Doppler spread of the reflected signal is large, approximately 200Hz, although it is difficult to judge from the spectrum.
When the WAV file is created, I also compensate for a linear frequency drift of 25Hz per minute due to Doppler, but this is not essential to obtain a valid decode.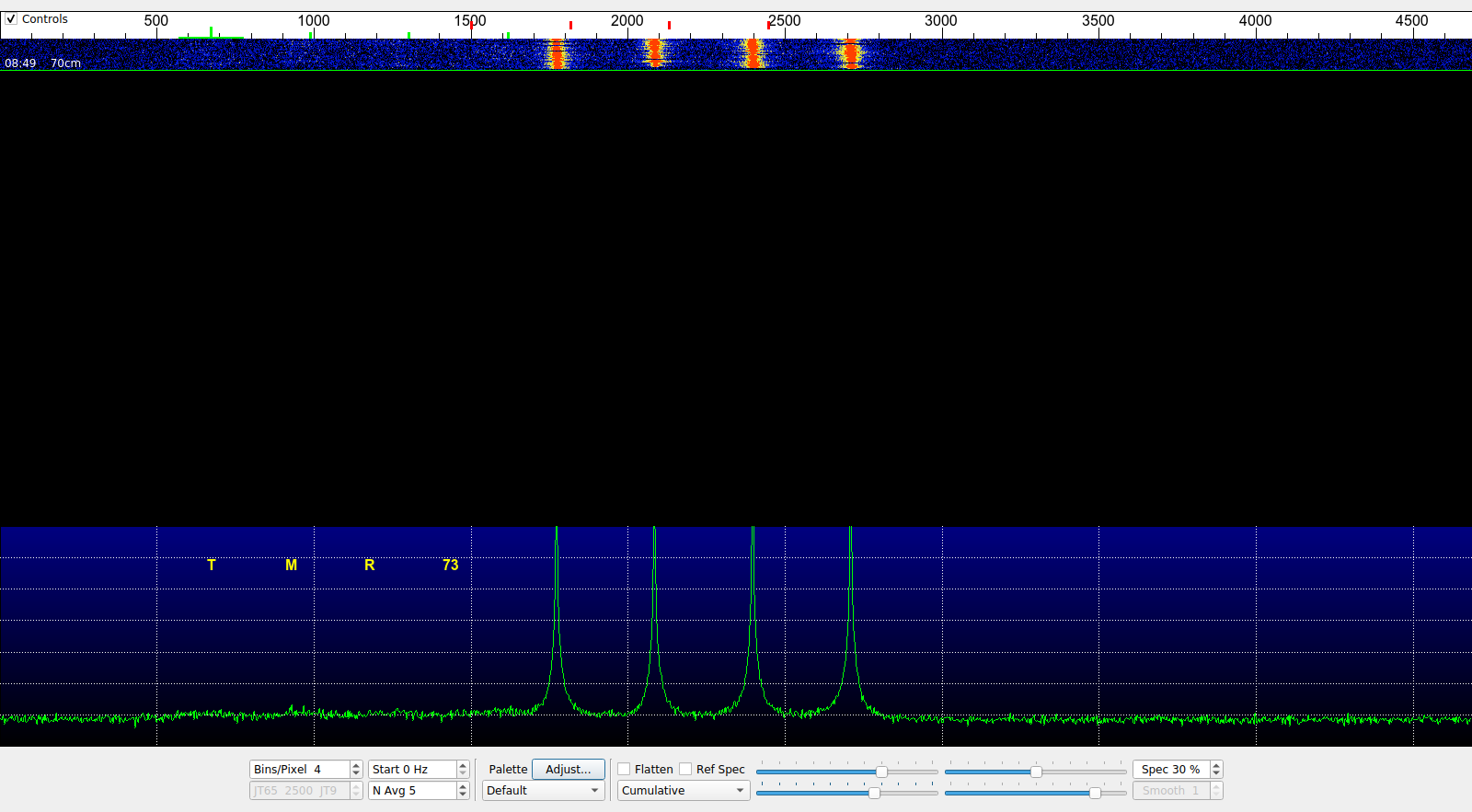 The WAV file that produces a decode can be downloaded here. This file can be opened directly by WSJT-X.